Science Fiction Adventure in the Far Future
Balziac Gervaisor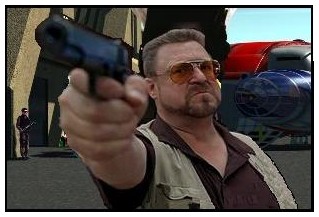 Book 7 Merchant Engineer
Service: Four terms with Saarrunikki TransStar – a Sector-wide Line
Served aboard the STS 'Star of Luurgiis' and the STS 'Constellation of Shelvvi'
Name:
Balziac Gervaisor

UPP: 668772

Age: 34

Birthworld:
Menorb/Regina C-652998-7
Service:
Merchant
Branch: Sector-wide Line
Age Modifiers:
-1 to End

Terms Served: 4

Department:
Engineering
Final Rank:
O2 - Assistant Engineer
Retired?
No
Discharge World:
Jewell/Jewell A-777999-C
Equipment Qualified On:
Ship's Gravitics, Ship's Engineering, Ship's Boat, Vacc Suit
Primary Skill
Gravitics-3
Secondary Skill
Mechanical-2
Additional Skills
Vacc Suit-2
Admin-1
Electronic-1
Engineering-1
Gambling-1
Handgun-1
Ship's Boat-1
Trader-1
Inventory
Autopistol
5 clips of Autopistol ammunition
Body Pistol
2 Clips of Body Pistol ammunition
High Passage Ticket
Combi Respirator/Filter Mask
TL-10 Cold Weather Clothing
Radiation Counter
Hand Computer
IR Goggles
Metal Work Tool Kit
Mechanical Tool Kit
Electronic Tool Kit
Cloth Armour
TL-12 vacc Suit
Cash: Cr62,000
Service Record

Term 1
Year 1
Applies to attend College
Fails college
No Skills
Year 2
Accepted by Sector-wide line
Speculative Trade Mission
Training
Gambling-1
Year 3
Route
Promoted O0
Assistant Drive Hand
Gravitics-1, Trader-1
Year 4
Route
Serves as Crew
Gravitics-1
Term 2
Year 1
Exploritory Trade
Promoted to O1
Drive Hand
Engineering-1, Ship's Boat-1
Year 2
Route
Promoted O2
Assistant Engineer
Mechanical-1, +1 Education
Year 3
Route
Serves as Drive Hand
Vacc Suit-1
Year 4
Special Duty -
Engineering School
Admin-1, Mechanical-1
Term 3
Year 1
Route
Serves as Drive Hand
No Skills
Year 2
Route
Serves as Asst Engineer
No Skills
Year 3
Route
Serves as Drive Hand
Vacc Suit-1
Year 4
Route
Serves as Drive Hand
Electronics-1
Term 4
Year 1
Charter
Serves as Asst Engineer
Mechanical-1
Year 2
Route
Serves as Drive Hand
No Skill
Year 3
Route
Serves as Drive Hand
Gravitics-1
Year 4
Route
Serves as Asst Engineer
No Skill
Balziac Gervaisor was born into a dirt-poor Spinecone Planter family on Menorb/Regina (0203-C652998-7). By dint of hard saving and a loan from a well-to-do Uncle, young Balziac was able to attend the planetary College and Technical Institute. With the hopes of his family riding on him, Balziac proceeded to major in partying and washed out of college after a year. Rather than face his family, Balziac sat and aced the recruitment exam for Saarrunikki TransStar, a Sector-wide shipping line. Assigned to the engineering department aboard the STS 'Star of Luurgiis', Balziac shipped out.
After a speculative trading mission, the 'Star of Luurgiis' returned to its usual route assignment and Balziac was commissioned as an Assistant Drive Hand, specialising in Gravitics. During the following year, the Chief Engineer's nephew was rotated in as Assistant Drive Hand and Balziac was bumped back to crew. To preserve peace in the Engineering department, the Chief Engineer encouraged Balziac to continue his Gravitics training and at the end of the year arranged an Assistant Drive Hand's berth on the STS 'Constellation of Shelvvi'.
Balziac discovered that the 'Shelvvi' was departing on an Exploratory Trade mission and what, for him, was to be a highly successful year. Not only did Balziac achieve his Engineering-1 ticket, he learned how to handle the Ship's Boat and was promoted to Drive Hand. The following year, the 'Constellation of Shelvvi' returned to its Route assignment and Balziac was promoted to Assistant Engineer.
Over the next few years, apart from a brief stint at Engineering School, Balziac alternatively served as Assistant Engineer or as Drive Hand as crew numbers on the 'Shelvvi' fluctuated. Without his Engineering-2 ticket, further promotion for Balziac was blocked and he began to get increasingly frustrated. Finally, midway through his third term, an Assistant Engineer's slot came up on his old ship, the 'Star of Luurgiis', so Balziac called in some favours and transferred. The 'Star of Luurgiis' had a charter assignment and Balziac proved his value servicing the charter group's vehicles.
Balziac's fourth term began badly. Relegated to Drive Hand and with the 'Star of Luurgiis' plying a relatively unproductive route, he endured two years of boredom. When the opportunity to re-enlist finally came round, Balziac decided that he had had enough of the 'Star of Luurgiis' and Saarrunikki TransStar and took his mustering out. With Cr 80,000 in severance pay, augmented by a little wagering on the side, a High Passage Ticket, and an automatic pistol, Balziac Gervaisor is looking for adventure and excitement.