A Quantum Murder

By Peter F. Hamilton
Pan 1994/1996
ISBN 0 330 33045 4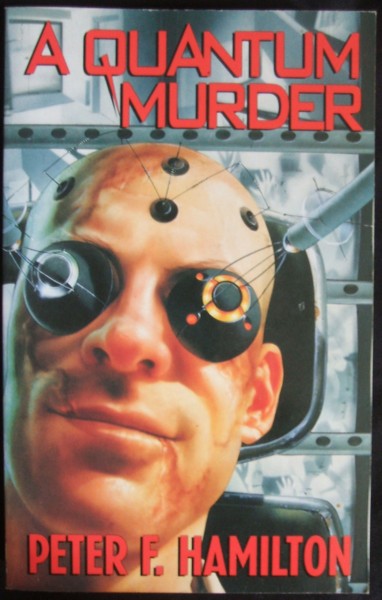 The second of the Greg Mandel trilogy (I have not been able to find the first volume), A Quantum Murder reads as a stand-alone novel with a deep back-story set in a near future England recovering from both global warming and a Marxist Socialist Dictatorship.
Hamilton has obviously given a lot of thought to what a post-global warming England could be like and what technology could do to transform both the economy and society. Some of the biotech ideas seen here, and in The Nano Flower, the final book in the trilogy, Hamilton reworks and expands upon further in his breakthrough The Night's Dawn trilogy.
A Quantum Murder is a 'whodunnit' – Greg Mandel must use his knowledge and special abilities to solve the murder of an eminent scientist against the backdrop of an England attempting to let go of its past and make the best of a bright new future. I found the story gripping and the characters fascinating. In some respects, the murder-mystery portion of the story took a backseat to my interest in the future world Hamilton was creating.
A very good read, and lots of ideas for games set in a near future, post-ecological disaster world.
Peter Hamilton's website has a synopsis of the Greg Mandel series, written by Hamilton, and includes Hamilton's thoughts on the themes he wanted to explore in the series.
There's a review of A Quantum Murder on Wikipedia.